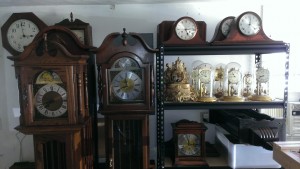 If you need me to look at your clock, please contact me for more information. Costs for clock maintenance vary depending on the condition of the clock.
Please feel free to contact me with:
Type of clock you have
What the problem is with your clock. (ie. does not run, missing parts, broken case, etc.)
I can get back to you ASAP.