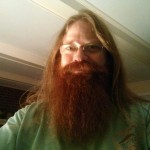 Clocks are not just a thing for tracking time. They are like living singing works of art that live in your home. They chime, tick, gong and add life to your living space. They are like a living servant who faithfully tells you the progress of your day.
I am an avid clock collector and have many clocks in my collection that I am selling. As I get new clocks I am always selling ones I no longer wish to retain. This is in your benefit because the clocks are usually in great working order. I have been studying Horology for quite some time now.
Since the turn of the century in 2000, I have been accumulating many different clocks. My main interest is in 400 day Anniversary clocks; but, my love for timepieces does not stop there. I was a member of the NAWCC for some time where I would attend conventions and pick up unique clocks at great deals. Since then I have slowed down and am only interested in selling my collection.
Selling my collection is not all I want to do. I would love to maintenance and restore clocks in my community. The art of clock making is slowly becoming a distant memory and I would love to see people become interested in the beauty of the time keeping of the past.